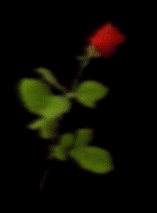 B A C K
HOME
My home is not a place,
it has no doors,
no halls,
no windows
and no walls,
My home has a human face.

You need no key
to lock the gate
no dogs to guard the lane,
no luxury to decorate
no heavy padlock chain.

The weather vane, an eye
pointing at the sky
deep within his heart.
The footsteps cross my soul,
awakening the space
a home,
that is not a place.